---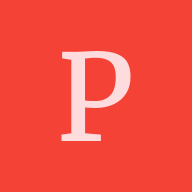 Pawan Prajapati
Computer Engineering
RATED
on Oct 18, 2016
A student whom we interacted with says "I wouldn't even suggest to my enemy to come and join the college especially with a huge number of better colleges around". From our side we would suggest the same and also repeating your entrance tests once again. This place is totally avoidable and the condition which it is in almost begs the prospective students to stay away. However much the college website shows numerous kids with smiling faces the truth is the college really doesn't have much to offer and the future is likely to be bleak for you. DO NOT waste your money and four years here.
---
More about this college
ATI fees, placements, cutoff trends
Studied at this college?
Write a review about the verdict
Hostels Reviews
Hostels, the college does provide hos...
Placements Reviews
The college has a setup in place with...
Infrastructure Reviews
The Azam campus which hosts the Abeda...
SPONSORED ADVERTISEMENTS