MVJ College of Engineering
Whitefield, Bengaluru | Affiliated to Visveswaraya Technological University
4
4 reviews
0 interested
---
---
Location, address and contact
MVJ College of Engineering, (MVJCE)

,
Channasandra Main Road, Near ITPB, Whitefield,
Bengaluru, Karnataka
Phone:
Email:
Website: http://www.mvjce.edu.in/
---
uday
RATED
just now
Our state-of-the-art auditorium has a seating capacity of 1200. The auditorium boasts of high-end equipment for sound and video. It also has facilities for video-conferencing and live media streaming. In addition to college functions, the auditorium is offered to companies and organisations to conduct large events and meetings. The auditorium is also supported by large parking spaces, and reception and lobby areas to greet and meet guests.
 Spread over 17,000 sq ft, the Central Library houses over 50,000 books and subscriptions to over 120 national and international journals. The Library also subscribes to more than 200 e-Journals through the INDEST-AICTE Consortium – IEL. Support systems include full automation of library, a conference hall, media centre, and sections for stocks, reference materials, and an issuing section with advanced computers and other peripherals.
MVJCE also publishes an online journal JEST-M which covers the activities of R&D in engineering, science and technology management.
 MVJCE has a dedicated 50 MBPS internet line. The campus is wifi enabled to use by students and staff.
---
chavaboyhav
RATED
just now
The Placement Cell at MVJCE facilitates between the corporate and the student for recruitment. More importantly, it is geared to understand corporate requirements and develop students who are employable. In the 4 years of engineering at MVJCE, this is accomplished through 160 additional hours of targeted training. Our programmes are designed to improve confidence levels, analytical thought, presentation delivery, communication skills and technical know-how. 200 hours of PDP not 160 Hours!
MVJCE's Placement Cell is supported by group discussion rooms, interview rooms, seminar halls, and more than 750 computers with 50MBPS dedicated internet and LAN connectivity that can be utilised for online tests.
---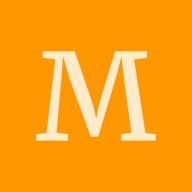 manthan
RATED
just now
MVJCE has separate hostels for boys and girls with a range of rooms and a variety of services that make living on campus safe, comfortable and affordable. Residents enjoy the support of committed and caring wardens who are available 24X7.
 Supporting infrastructure includes a dedicated cafeteria, laundry services, an on-campus ATM, gym, 24-hour power supply, STD & ISD facilities, transport, housekeeping and medical care.
--- aniket pol
RATED
just now
There is a hygienic, multi-cuisine vegetarian canteen for both resident students and day scholars. A leading café chain has set up its operations on campus to offer variety with coffees, sandwiches, pastries, etc.
---
More college reviews
SPONSORED ADVERTISEMENTS