Shrimati Hiraben Nanavati Institute...
Pune, Pune | Affiliated to Savitribai Phule Pune University
4.2
6 reviews
0 interested
---
---
Location, address and contact
Shrimati Hiraben Nanavati Institute and Management of Research for women, ()

,
Karvenagar, Cumins College Campus , Pune,
Pune, Maharashtra
Phone: 20-25475977
Email: [email protected]
Website: http://www.bnca.ac.in/
---
jay
RATED
on Oct 28, 2015
The college is donned with great infrastructure. A very well designed and aesthetically pleasing building and a central courtyard for recreational purposes . Swanky classrooms, well furnished library and studio are some of the highlights hooked up with LAN and projection systems. The students are happy with the facilities provided by the college. Internet access is available and also wireless at certain places, where hotspots have been set. Projectors and AV equipments are readily available.
--- kaustubh
RATED
on Nov 1, 2015
The placements are said to be average. Minimum salary offered is a petty One Lakh Rupess per year. Even the highest goes up to 4 lakhs a year and the average thus falls around 2 to 2.5 lakh per year.
---
John
RATED
on Oct 28, 2015
Hiraben Nanavati Institute of Management & Research (HNIMR) is located in Karvenagar, which is about 10 kms from central Pune. The college is relatively inaccessible as there are few buses plying by the Maharshi Karve Road and the college is another 15-20 minute walk from the main road.
---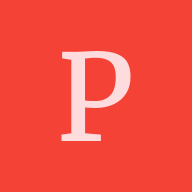 pushpa
RATED
on Oct 28, 2015
The crowd is one of the best in Pune. Students come from all parts of the country. The only point to be noted is that it's an only-Girls college, not just the college, the entire campus. This could turn out to be a downside for some and perhaps a positive thing for a few others. Campus Life is pretty much enjoyable. There are quite a few hangouts around. Durga café is pretty famous, and Crispy Crunchy, Red Chillies, Caves, Food Express are some more names you'll commonly hear.
---
Vinay
RATED
on Nov 1, 2015
HNIMR celebrates intercollegiate festivals like 'Kushagra' and 'Horizon' which receive tremendous participation from different colleges all over Pune. There are many other smaller but interesting events happenings all round the year.
--- Rashid
RATED
on Nov 1, 2015
One of the best colleges in Pune for MBA. Definitely should be on the list of above average scorers.
---
More college reviews
SPONSORED ADVERTISEMENTS