Tuition details have been recently updated and are pending review.
Bade Engineering Classes
---
About and Contact
INTRODUCTION:
Bade Engineering Classes is one of the renowned classes in Mumbai for engineering which brings quality as well as productivity within a student. Bade Engineering Classes is a group of highly experienced, professional and popular teachers of many important subjects included in B.E. degree courses of Mumbai University. Additional coaching in comparatively difficult topics in various subjects and group mentoring are some of the healthy practices followed at Bade Classes.
Prof. Rajendra Bade has a vast experience in teaching Engineering Mechanics, Engineering drawing and other subjects in Mechanical Engineering. He was associated with Vidyavardhini's college of engineering and Technology, Vasai and Thakur College of engineering and technology, Kandivali, Mumbai in Mechanical Engineering Department. He is popular and most trusted name amongst Mumbai University Engineering students in teaching Engineering Mechanics, Engineering Drawing, Strength of Materials, Machine Drawing etc. He is co-author of book Engineering Mechanics for Mumbai University, published by Nirali Prakashan.
Phone: 9820003323
Email: [email protected]
Website: http://www.badeclasses.com/
Branches
Borivali Branch
9870010161
203, Mahek Plaza, Maharashtra Nagar, Borivali (W), Mumbai,
Mumbai, Maharashtra - 400092
Courses / Subjects offered
Applied Mathematics 1 & 2
Basic Electrical & Electronics Engineering (BEE)
Engineering Drawing
Engineering Mechanics
Selected subjects of higher semesters
Structured Programming Approach
Bade Engineering Classes

Reviews
---
---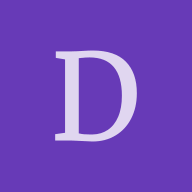 Divya Bhosle
RATED
on Dec 15, 2017
If you are with Bade,you're in safe hands!
SPONSORED ADVERTISEMENTS