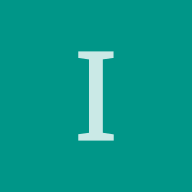 intern
on 05 September, 2018
ABHIYANTRIKI - 2019
---
K. J. Somaiya College of Engineering, Mumbai, is hosting the 21st edition of their annual
technical fest, Abhiyantriki, this 11th and 12th of October.
Abhiyantriki, a Sanskrit word for engineering, is the annual technical festival of K.J. Somaiya
College of Engineering. Started off in 1998 as a stand-alone festival, Abhiyantriki has since then
grown exponentially. With the aim of increasing technical awareness amongst students, it has
successfully attracted thousands of students from various educational backgrounds and an
even greater crowd from technical and engineering institutes all across Maharashtra. With
roping in prominent personalities and high profile organizations along with managing various
technical events and talks throughout the fest, Abhiyantriki has been victorious in incorporating
its core ideology of the spread of technical education and awareness.
With Abhiyantriki '19 right around the corner, the gizmos are stronger. Abhiyantriki this year
round shows promise to surpass its predecessors and is going to be an event that you wouldn't
want to miss out on.
Having previous synergies with the likes of BARC, ISRO, DRDO, DAE esteemed Indian Army,
Maharashtra State Transport Ministry and having hosted prominent personalities such as late
Y'all A.P.J. Abdul Kalam, Abhas Mitra, R.Chidambaram, Hetal Kotak, Saloni Suri, Rohit Suri,
and countless others, the fest has been a sure shot hit throughout the years.
The college campus is always brimming with excitement and enthusiasm for the countless
events that take place during the two-day long festival. With technical councils such as MESA,
CSI, Codecell, IEEE, EESA, IETE, SAHAS etc organizing innovative events that make you
scratch your brains and ponder over the intricacies and beauty of science and it is because of
this cumulative effort by the students that Abhiyantriki has reached the stage where it currently
is. Having multiple expos such as the Auto Expo which showcases various superbikes and
sports cars, the Tech Expo, which brings in the science fiction movies to life with interesting tech
projects, the Internship Expo, which provides working opportunities to interested students and
the Speaker-Panel Sessions to help gain insight into the current tech scenario. With a running
footfall of over 15,000 in Abhiyantriki '18, it has undergone a steep incline in popularity and
reach and is going to be even grander this year.

Visit their website to know more:http://kjsce-abhiyantriki.org/
By the K. J. Somiaya College of Engineering Students'Council.
Login to recommend
0 recommended

1546 views

---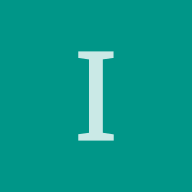 intern
---
SPONSORED ADVERTISEMENTS