Allana Institute of Management...
Pune, Pune | Affiliated to Savitribai Phule Pune University
3.7
6 reviews
0 interested
---
---
Courses offered at AIMSC
AND AVG. CUTOFF TRENDS
MS in Master Of Computer Applications

Avg. cutoff: NA

MS in Master of Business Management

Avg. cutoff: NA
AIMSC CATEGORY-WISE CUTOFF TRENDS
Location, address and contact
Allana Institute of Management Science Camp, (AIMSC)

,
2390- B.K.B,Hidyatulla Road, Azam Campus, Camp , Pune,
Pune, Maharashtra
Phone: 20-26433901
Email: [email protected]
Website: http://www.aimspune.org/
--- kshitiz shakya
RATED
on Mar 24, 2015
MBA Students are very satisfied with the faculty and say that they are well experienced senior professors with good knowledge about the subjects. Guest lectures are also conducted by people working in various companies on every Saturday which is frequent enough.
"MCA faculty is also good teaching-wise, they are helpful and do whatever it takes to support the students", says one MCA student from the college. "A few more senior professors are required though", he continues.
---
sukh
RATED
on Mar 24, 2015
The Azam campus which hosts Allana Institute of Management Sciences (AIMS) is huge because there are numerous other sister institutes within. Mandatory requirements like projectors, seminar hall, conference rooms, library and reading hall are well taken care of. Students, however, complain of slower internet connection speed and classrooms which still have scope for improvement.
---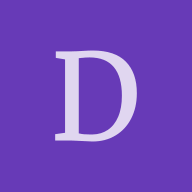 devvat255
RATED
on Mar 24, 2015
Allana Institute of Management Science (AIMS) is located in central Pune's Camp Area which has excellent connectivity with all parts of the city. Travelling, thus, isn't an issue here. Nearly half the students commute by the local PMT buses, a very high ratio as compared to other colleges in Pune where most of the student prefer their own two-wheeler.
---
omkartotade
RATED
on Mar 24, 2015
Allana Institute of Management Sciences (AIMS) is Muslim minority institute and hence the crowd is majorly Muslim. "There's a good mixing crowd. Friends are easy to make, outings are frequent and life isn't very stressful", says one student. Attendance is very strict – 100% is recommended and at least 80% is absolutely mandatory.
---
coolrajat
RATED
on Mar 23, 2015
There's a one week long happening held towards the end of December. Cultural, sports as well as management related events are held. Students from other colleges in Pune are invited and there's enough participation.
---
skguram
RATED
on Mar 23, 2015
Overall it's an average college with its location and faculty being the major plus points.
---
More college reviews
SPONSORED ADVERTISEMENTS