Manjra Charitable Trust's College of Law
Airoli, Navi Mumbai | Affiliated to Mumbai University
3
5 reviews
0 interested
---
---
Location, address and contact
Manjra Charitable Trust's College of Law, (MCTCL)

,
Sector-4 , Airoli,
Navi Mumbai, Maharashtra
Phone: 27640760
Email: [email protected]
Website:
---
Sanket-S-Patkar
RATED
on Feb 4, 2016
Not much can be expected from professors who teach at such a college, but fortunately most of the staff shares a good rapport with the students, and is sympathetic to their needs.
---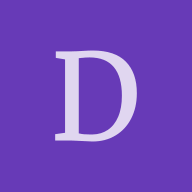 Dharmendra sahu
RATED
on Feb 4, 2016
It's quite interesting, actually. Firstly, the law section is given one classroom in a horribly run-down building shared by a school and a junior college, of the name Smt. Sushiladevi Deshmukh. Now, once you're in the building, the only people who can tell you where the law college is at any point of time are the students themselves, because the batch keeps shifting to whichever classroom is empty at the moment. Other than having the potential for hide n seek, the infrastructure is quite awful.
--- abhijeeet
RATED
on Feb 4, 2016
Manjara Charitable Trust's Law College is at a 15-20 minute walk from Airoli railway station (which is on the wonderfully-named Trans-Harbour line). Even if you're in a hurry to reach college (though that's hard to believe, this side of the world), you can only run, because there's really no other mode of transport. Reaching the college involves walking through tiny lanes with houses on either side, and probably being hit with a cricket ball a couple of times. Note that no one would know about the Law College, so just ask for 'Manjara School' if you get lost.
--- Adrian Lobo
RATED
on Feb 5, 2016
Unfortunately, there's no canteen here. You have to get your own food, or take a (considerable) chance with road side food. We know what we'd rather do.
--- Anand Samant
RATED
on Feb 5, 2016
They don't really need to enforce any action, because students themselves maintain pretty high attendance. But it's said that the faculty is quite particular about it.
---
More college reviews
SPONSORED ADVERTISEMENTS