Sri Ram Engineering College
Chennai, Chennai | Affiliated to Anna University
3.7
9 reviews
0 interested
---
---
Courses offered at SREC
AND AVG. CUTOFF TRENDS
BE in Mechanical Engineering

Avg. cutoff: NA

BE in Civil Engineering

Avg. cutoff: NA

BE in Chemical Engineering

Avg. cutoff: NA

B.E. in Automobile Engineering

Avg. cutoff: NA

BE in Computer Science

Avg. cutoff: NA

BE in Electronics and Communication Engineering

Avg. cutoff: NA

ME in Computer Science

Avg. cutoff: NA

ME in Manufacturing Engineering

Avg. cutoff: NA

BE in Electrical and Electronic Engineering

Avg. cutoff: NA

ME in Applied Electronics

Avg. cutoff: NA

ME in Embedded Systems

Avg. cutoff: NA
SREC CATEGORY-WISE CUTOFF TRENDS
--- April
RATED
on Oct 2, 2016
Teachers here at Sri Ram Engineering College are a mixture of experienced and non-experienced faculty. The teachers share a good rapport with the students. Students told Stupidsid team that the faculty here is anything but strict.
---
Orijit Mallik
RATED
on Oct 2, 2016
The college is quite old compared to the scores of colleges that have mushroomed in & around Chennai. Sri Ram College was started around 2 decades ago and this can be seen in the infrastructure. The college campus is huge with a boulevard leading to the college building. The building does look old but very much intact and does serve its purpose. Sri Ram Engineering College campus houses other colleges too so you do find this place always busy with students. Cricket ground is something which the students boast about.
---
Tejas
RATED
on Oct 1, 2016
Placements at SREC are below average. A couple of big IT companies like Infosys & CTS and a few other small time local IT firms come here for recruitments. Very few students manage to secure jobs on campus. Students complain about a job fair held in 2011 where hardly any decent company turned up and students were cheated for their money.
---
Sangmesh Dhanshette
RATED
on Oct 1, 2016
Sri Ram College is located 36 km away from Chennai in an area called Veppampattu. The college is quite difficult to access by road but Veppampattu Railway Staion is nearby and makes commuting to the city little better. Students staying nearby commute by their own vehicles or other road transport but a majority of the crowd use the local trains.
---
shailesh
RATED
on Oct 1, 2016
Almost all of the students studying here are from Thiruvallur and suburbs on northern outskirts of Chennai like Arakkonam & Avadi. The crowd here is fun loving as well as studious. This is one of the few engineering colleges in Chennai where you can spot girls and guys hanging out together. You may say the college is liberal in that sense or maybe the college just overlooks this, but works well with the students anyway.
---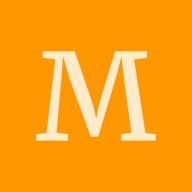 Mohammed Rafiq Shaikh
RATED
on Oct 1, 2016
Attendance is not very strict but you can't take it casually. Beyond a certain point the college deals with defaulters quite strictly. Formals are compulsory but again college is not very strict about it unless you don't end up coming to college in a t-shirt. Mobile phones are a strict no-no and breaking rules here will attract a minimum fine of Rs 50.
--- ATULKUMAR
RATED
on Oct 2, 2016
Sri Ram Engineering College used to be a good college once upon a time but with placements deteriorating and infrastructure not getting regular updates it has become slightly out of fashion. Consider it if you stay close-by.
---
Vipul Shriyan
RATED
on May 26, 2016
I agree with Mr.Ramanujam, my son had just started with his 3rd year. He need to upgrade himself with other techniques related to his branch of interest. Management please consider granting leave on Saturday to enhance knowledge.
---
More college reviews
SPONSORED ADVERTISEMENTS