---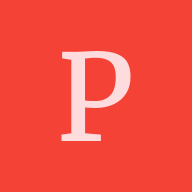 Prathmesh Nasri-kar
Computer Engineering
RATED
on Jun 8, 2015
If you are getting VJTI, TAKE IT without thinking .. you are going to face the best 4 years of your life.
(Hostels in the college have very poor standards. Make sure you check them out before taking admission.)
---
Vicky Ratilal Panchal
Mechanical Engineering
RATED
on Apr 22, 2015
VJTI is a legeandary college.
none of the MU colleges stands even a chance to compare with VJTI
---
More about this college
VJTI fees, placements, cutoff trends
Studied at this college?
Write a review about the verdict
Hostels Reviews
Hostels, the college does provide hos...
Placements Reviews
The college has a setup in place with...
Infrastructure Reviews
The Azam campus which hosts the Abeda...
SPONSORED ADVERTISEMENTS