Xavier's Institute of Management &...
Mumbai, Mumbai | Affiliated to Mumbai University
3.6
7 reviews
0 interested
---
---
Location, address and contact
Xavier's Institute of Management & Research, (XIM)

,
Xavier's College 5, Mahapalika Marg, Mumbai,
Mumbai, Maharashtra
Phone: 65221909
Email: [email protected]
Website: www.ximr.ac.in
---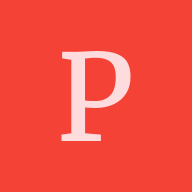 Pathik Desai
RATED
on Feb 22, 2016
Xavier's Institute of Management & Research (XIMR) has a certain tie-up with XLRI, one of the premier B-Schools in the country and thus a number of faculty at XLRI keep coming in here as visiting faculty. Apart from that, faculty also come from FMS, IIM A and JBIMS. The permanent faculty has a mere three members but students aren't complaining.
All the teachers here are very particular about academics and you can't really approach them for something else until you have excellent academic records.
--- Arizz
RATED
on Feb 22, 2016
St. Xavier's College has the typically vintage British architecture. Although Xavier's Institute of Management & Research is part of the same campus, its 3 storeyed building has been modernized to match with other management colleges. Classrooms are air-conditioned, each of them equipped with projectors, a few extra projectors are also maintained in case any of them fails to work at some critical moment. However, students feel that a purely residential programme could've made it much better, only if XIMR students were provided with hostel facilities just like the other Xavier-ites.
---
naadu
RATED
on Feb 22, 2016
Placements in turn are not the best of the lot; the college manages to place just over 50% of the students with packages ranging from Rs. 4-6L on an average. Recruiters list include companies like IDBI, HDFC, CRISIL, Mahindra & Sun Pharma. However, the students claim that the scenario is improving year on year as the college begins to carve out a niche for itself.
---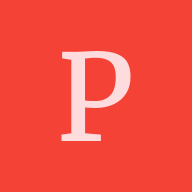 Pragati Joshi
RATED
on Feb 22, 2016
Xavier's Institute of Management & Research (XIMR) is part of renowned St. Xavier's College campus situated between Metro Big Cinemas and the BMC building near CST. It's about 7 minutes walking distance from the Central and Harbour Railway Terminus and is also pretty much accessible by numerous buses plying all across the city.
--- Abhishek Thombare
RATED
on Feb 22, 2016
Like its sister institutes, XIMR has 50% of the seats reserved for Roman Catholics, so you know what kind of people to expect in majority. Most of them are from Mumbai itself but one starkling contrast between XIMR and other colleges offering MMS in Mumbai University is that majority of the students here have had Work Experience; only a handful are freshers. There's a personal interview round as well, while selecting candidates.
Campus life IS stressful, students are made to wait inside the campus right from early morning till NINE O'CLOCK at night. There's a sign IN and sign OUT register which is to be strictly followed.
---
Suhail ShaiKh
---
Jaydeep pawar
RATED
on Feb 22, 2016
Lots of stress is given to academics and discipline here; if you feel this is an advantage, go for it, there's no stopping you. If you feel this is a disadvantage, don't think you'll be missing out on something great, just opt out.
---
More college reviews
SPONSORED ADVERTISEMENTS