Bangalore Instiute of Management Studies
Bangalore, Bengaluru | Affiliated to Visveswaraya Technological University
4.1
7 reviews
0 interested
---
---
Courses offered at BIMS
AND AVG. CUTOFF TRENDS
B.Com in Bachelor Of Commerce

Avg. cutoff: NA

B.Com in Bachelor Of Business Administration

Avg. cutoff: NA

BA in Bachelor Of Arts

Avg. cutoff: NA

BCA in Bachelor Of Computer Application

Avg. cutoff: NA

MS in Master of Business Management

Avg. cutoff: NA
BIMS CATEGORY-WISE CUTOFF TRENDS
Location, address and contact
Bangalore Instiute of Management Studies, (BIMS)

,
Opp.RVCE, Mysore Road , Bangalore,
Bengaluru, Karnataka
Phone: 080–28601471
Email: [email protected]
Website: www.bimsbangalore.org
--- Akik Lokhande
RATED
on May 23, 2016
Dedicated faculty at BIMS have to their credit a wealth of academic qualifications. Carry with them loads of work experience. Their well versed management expertise in business is the back bone of BIMS. They guide students to become architects of their future. A team of such great teachers motivates students to accomplish the very object of the institution. Generosity of the faculty in delivering their possession to the aspiring students is highly rich and admirable.
--- Rahul
RATED
on May 23, 2016
BIMS building are newly constructed hence infrastructure is nice. All the required facilities like projectors, audio visual rooms, comfortable classrooms, library with abundance of books etc. are there and they're well-maintained. BIMS campus are Wi-fi enabled.
---
vishwas temgire
RATED
on May 24, 2016
Placement Cell is dedicated to extending career advice to students and facilitating summer internships & employment. In order to enable them to successfully compete in the job market, it also provides individual counselling, conducts mock interviews & group discussions, and helps students to create resumes, draft job applications, and brush up their interview skills. The Placement Cell maintains constant liaison with various businesses and industrial establishments (in both, the public and private sectors) which conduct campus interviews for final placements. In addition to staying up-to-date with career and employment trends, the Placement Cell also maintains a list of part-time jobs and summer/ vacation employment opportunities so as to encourage students to investigate the relationship between theoretical concepts and organizational practice.
--- Abhilash Panicker
RATED
on May 24, 2016
Located on Mysore Road, Bangalore Institute of Management Studies (BIMS) quite far from the centre of the city and it takes about an hour to reach the college from Majestic without traffic. However it's easily accessible as a lot of BMTC buses ply here. Most students prefer staying at the college hostel which is right next door and thus travelling is not a concern for them.
---
Nikhilesh Gawande
RATED
on May 24, 2016
Hostels are also decent. There are 2 types of rooms which are available and according to size of the room they are twin or triply shared. Each room has attached bathroom. Hostel charges are Rs 80,000 per year with food. There's Wi-fi or wired internet in hostels.
---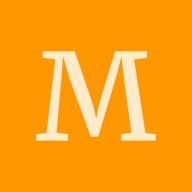 Monil Baua
RATED
on May 24, 2016
Most of the students pursuing MBA at BIMS are from the commerce background and without any work-ex. Students belong to Bangalore, Tamilnadu, Andhra Pradesh and north India but there's no clear majority from any part of the country. Studying here is not much of a stress and students easily manage the workload.
--- Raj Sharma
RATED
on May 24, 2016
Bangalore Institute of Management Studies (BIMS) is a good place to pursue management.
---
More college reviews
SPONSORED ADVERTISEMENTS