Guru Nanak Khalsa College of Arts,...
Matunga East, Mumbai | Affiliated to Mumbai University
2.7
7 reviews
0 interested
---
---
Location, address and contact
Guru Nanak Khalsa College of Arts, Science and Commerce,, (GNKCASC)

,
Nathalal Parekh Marg,, Matunga East,
Mumbai, Maharashtra
Phone: 022- 2409 6234
Email:
Website: http://www.gnkhalsa.edu.in/
---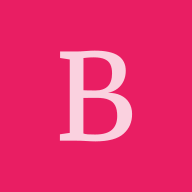 bagayatkarakshay
RATED
just now
For PG courses very few are in-house, most of the faculties are visiting from the industry. All of them are PhD.
---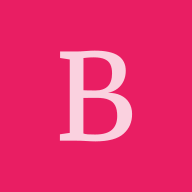 BHARATKUMAR PATEL
RATED
just now
Khalsa college has a huge campus, comprising of two buildings, a main building and an extension for PG courses. All the labs are very well equipped. Many classrooms are air-conditioned. College has very good facilities for sports, which includes separate playgrounds for all sports, a gymkhana, and a small garden. Canteen is spacious and a wide variety of food options are available. There is also a Gurudwara on the campus. The quadrangle or simply the quad is a major highlight, where a lot of college events are conducted, and can accomodate a huge audience. Nice..!
---
electrowire
RATED
just now
Khalsa college, located in central Mumbai is very well connected. It is easily accessible from Kings circle, Wadala (Harbour railway) and Matunga (W. rail & C. rail). You live anywhere in Mumbai, getting here will be smooth, and easy.
---
saurabhwayne
RATED
just now
Campus is huge. Crowd is decent. It is dominated by Sikhs, as there is a minority quota for them. Security is very strict and they don't let you roam around in the campus freely, because of some mishaps that have happened in the past.
--- Ripped
RATED
just now
'Nazarana' is the annual intra-college festival. But as a rule of thumb (rather, by observing actual happenings over the years) too many problems are created by the minority crowd during the festivals. Although the college tries to take care of such mishaps. So do the students.
---
shonu
RATED
just now
Good academics but no Campus Life. This college is good if keep 'do your work and go home' attitude.
--- rohpal
RATED
just now
Two IVs are conducted for M.Sc, of which one is in Maharashtra and another is out of state. Two field trips are also conducted which are in Mumbai only.
---
More college reviews
SPONSORED ADVERTISEMENTS