Mumbai Educational Trust's Institute...
Bandra (West), Mumbai | Affiliated to Mumbai University
4.1
10 reviews
0 interested
---
---
---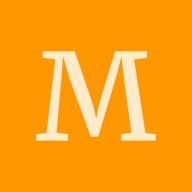 mukesh panigrahi
RATED
on Sep 19, 2015
The faculty, while not extraordinary, is quite decent. Since this is a private college bankrolled by billionaires, they often have excellent guest lecturers. Overall, it's a mix of above-average and average professors. MET has three courses – MMS, PGDM and eMBA. While a part of the faculty for all is common, each course also has faculty specific to the course. MMS normally gets the cream, while PGDM and eMBA lag behind a little bit.
---
Nathan23
RATED
on Sep 19, 2015
The infrastructure at MET is pretty good. Lecture halls are air-conditioned and well-maintained, the entire building is wifi enabled, and they have an excellent, well-equipped library. They also have a games room and a music room, where you can often find students jamming away to glory. There is a basketball court, a tennis court, and a little ground where you can play whatever you feel like as well.
---
chandan pathak
RATED
on Sep 19, 2015
The placements vary from course to course, but the average package at MET is about Rs.4 lakh per year. Companies such as HDFC, TCS, Cognizant, ICICI Bank visit the college. The college has roughly 60-70% placements.
---
sameer kaginkar
RATED
on Sep 19, 2015
Mumbai Educational Trust's (MET) college of Management is located right opposite the very famous Lilavati Hospital in Bandra. It's a ten-minute rickshaw ride from Bandra station, and some students come by bus as well.
--- Aditya
RATED
on Sep 19, 2015
The crowd is a mix of sincere and not-so-sincere students. It's a good crowd overall, with a healthy mix of girls and boys. Since the college has excellent facilities for extra-curriculars, you often find students being good at those as well as academics. Since the college is located in Bandra, you don't find people 'hanging out' within the campus, but a lot of MET students can be found chilling at various spots near the college, Candies being the most common.
--- aisha
RATED
on Sep 19, 2015
MET hosts its festival 'Utsav' in November or December, and it is a cross-stream fest heavily participated in by a number of colleges. They also have a fest called Confluence, which has 'Business Strategy Competitions'.
---
hinal
RATED
on Sep 20, 2015
The crowd is good, the infrastructure is better, the location is probably one of the best. But just how good is MET overall? The jury is still out. Most students say the MMS course is pretty good, but you should opt for any of the other two only if 'you have no choice'.
--- Raj Joshi
RATED
on Nov 3, 2015
I must say its a pretty good college for Management. After top 4 Its rank is well placed. Infra For B school Excellent. Faculty Most of them too good namely you will find all famous book authors from graduate level courses teach there. Only problem is you don't see much students with work experience. MMS being university course work load is less But PGDM is too demanding and instance course. MET is well known for its PG in Marketing
---
More college reviews
SPONSORED ADVERTISEMENTS